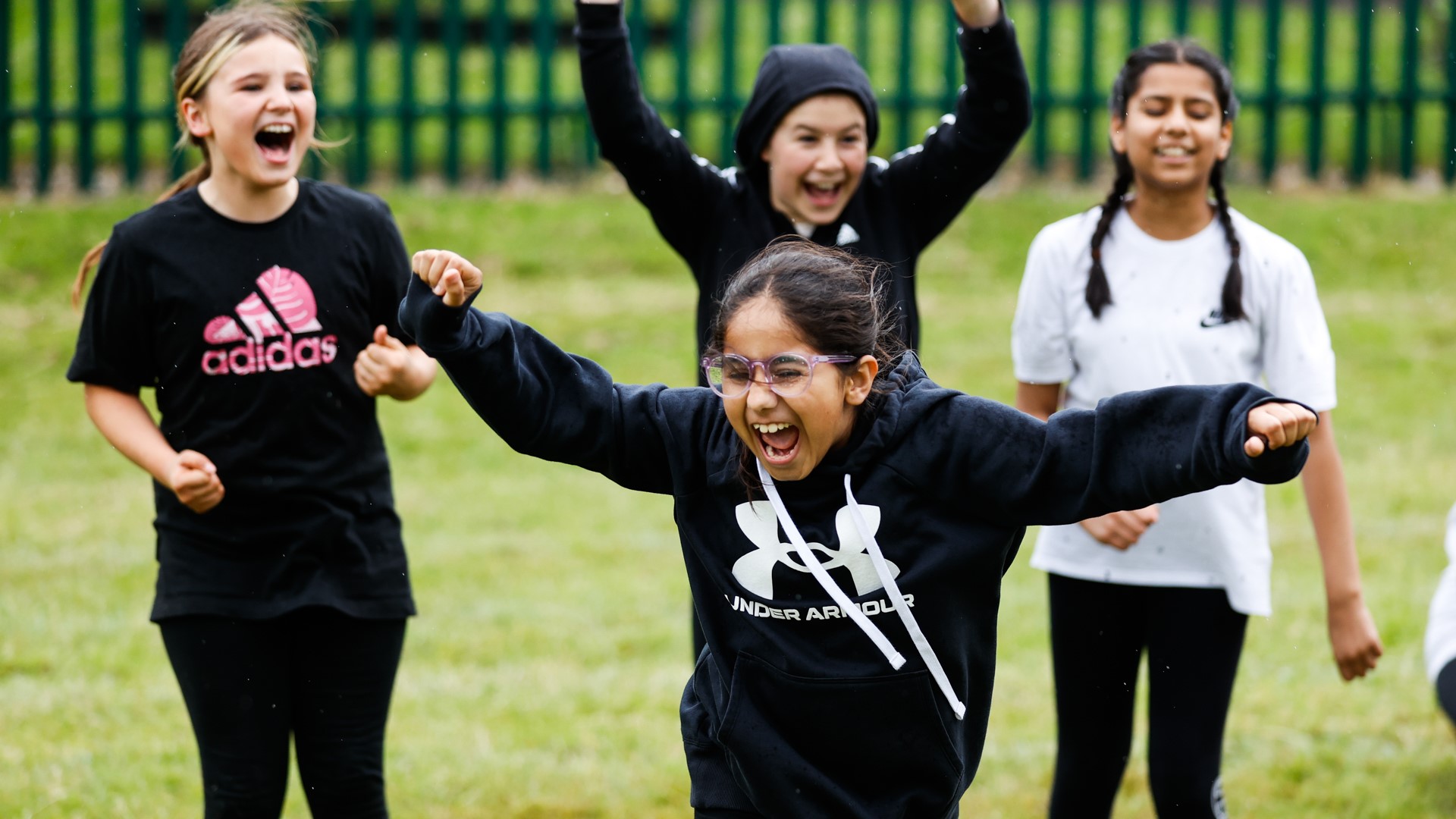 20 Jul

GIRLS' FOOTBALL FESTIVAL DAYS ENGAGE 280 GIRLS IN SCHOOLS AHEAD OF THE 2023 WOMEN'S WORLD CUP

In the build-up to the 2023 Women's World Cup in Australia and New Zealand, Huddersfield Town Foundation has been delivering Girls' Football Festival Day packages to inspire the next generation of girls.

The Foundation has engaged 280 girls in a football-related day of fun across several schools in the Kirklees and Wakefield area.

The days consisted of a carousel of activities designed to bring out certain merits in young people so that they can exercise those characteristics as they develop.

Activities included a 'what makes a footballer' assembly, a 'working as one' session to enhance the girls' communication and teamwork, a football session, visits from players such as Katie Ramsden, Kirsty Hanson, Gabi Pearson and Katie Cannon, and an appearance from Terry the Terrier.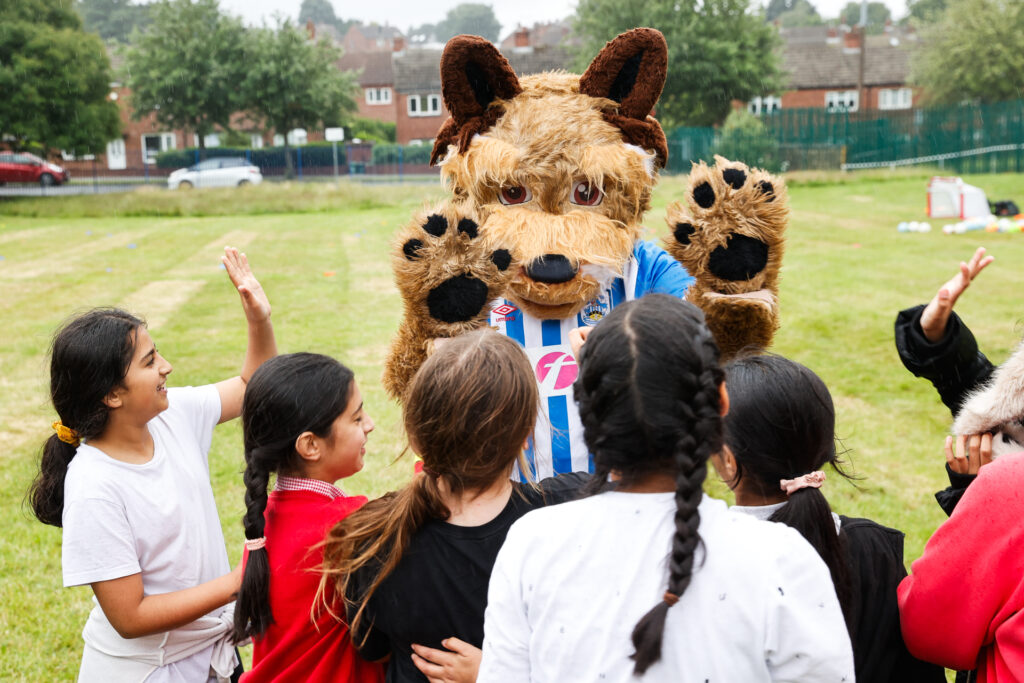 Although the day is based around the element of football, the Girls' Football Festival Days also helped the girls to gain confidence, learn about respect, and build on teamwork whilst having lots of fun throughout the days.
Premier League Primary Stars Manager Laura Neimantas believes that she has hit the targets that she set herself ahead of the start of the delivery of this package.
"It has been a really exciting experience," she said. "Especially as I have a passion for women's football.
"We feel that it has had a massive impact on the girls that we have worked with in terms of their confidence in playing football with the boys and we have even had schools comeback with feedback that it's also had an impact on the boys because they are understanding why girls need an opportunity in the footballing world.
"I think we have achieved the objective that we set out. We wanted to get into schools and see how many girls we could get to participate in football.
"It was about engaging them in the sessions and seeing them enjoying it; hopefully we can see them become Lionesses!
"The player visits have also been a key thing for us because the young girls have seen that girls can become professional footballers and their dreams can come true.
"It has been great to share some awareness; we showed some pictures of some female footballers and not many girls knew who they were. But hopefully now after being involved in the Girls' Football Festival Days, they will go on and watch the World Cup and be inspired by those players and see that their dreams can be made into a reality.
"Overall, it has been a great experience and the girls have really enjoyed it."
The Foundation has received some positive feedback from pupils after the completion of the days.
A student in Year 4 from Emley Moor First School said: "Thank you for a fun day. I enjoyed learning new skills and speaking to the football players. It was good that it was only girls because we were all included."
A Year 5 student also added: "I really enjoyed the Girls' Football Festival Day. It has made me feel more confident playing football at playtime with the boys too."
For more information on the Girls' Football Festival packages and PL Primary Stars, please email help@htafcfoundation.com with your enquiry.