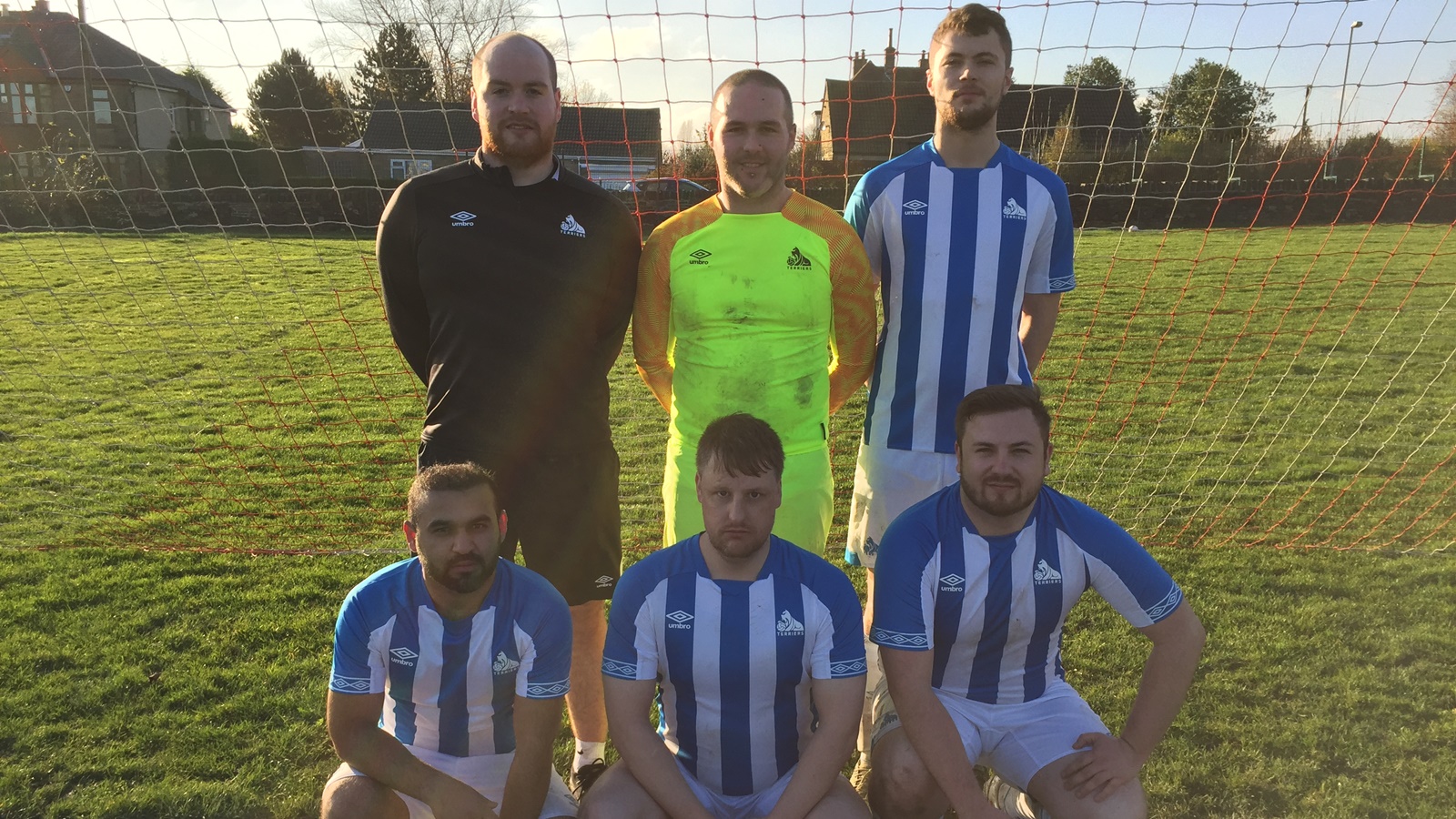 07 Feb

TOWN FOUNDATION SUPPORTS TIME TO TALK DAY 2019

The Town Foundation has teamed up with Time to Change to raise awareness this Time to Talk Day.

Time to Talk Day takes place every year and aims to tackle mental health stigma by getting people involved with sports clubs and sport sessions.

Since the start of the 2018/19 season, the Town Foundation has run weekly Mental Health football sessions on Thursdays (12.30pm to 2pm) at the Leeds Road Sports Complex, which have started to encourage conversations about mental health.

Going on from this, some players from the team have grown in confidence and played competitively in the AbilityCounts League. CLICK HERE to find out how they are getting on!

Richard Bates, Early Intervention in Psychosis Practitioner, praised the sessions.

"I support my clients when they come down to the group. The sessions really compliment the work we do for people who struggle with anxiety, depression, psychosis; it really does help.

"We try to normalise mental health by doing ice breakers, getting to know each other more and trying to create a sense of camaraderie.

"The drills help people to improve their skills, boost their confidence and build their communication, getting to feel comfortable with each other, whilst making the sessions enjoyable."

Kieran Sullivan, participant at the sessions, commented:

"It's coaching sessions every Thursday and available for everyone to play, no matter what ability.

"There's an AbilityCounts League that takes place every two months in a tournament format, which is an opportunity for us to play competitively."

Isaac Keighley, Town Foundation's Disability Co-Ordinator, added:

"At Huddersfield Town, we know that it benefits all of us to talk about mental health. And when one in four of us experience a mental health problem in any given year it's important that we start the conversation.

"In the football sessions and when playing competitively in the AbilityCounts League, you can see the players growing in confidence and enjoying themselves, which is exactly what we wanted."

If you'd like to find out more about how you can get involved, please contact Isaac Keighley via email on Isaac.keighley@htafcfoundation.com or by calling 07741671067.

Thursday 7 February is Time to Talk Day – a day when everyone is encouraged to have a conversation about mental health.

This year the focus is on finding the right ingredients for a mental health conversation. Everyone is encouraged to talk.

Time to Talk Day is run by Time to Change to help spread the word that anywhere can be the right place to talk about mental health – including at work.

Time to Change is England's biggest programme to challenge mental health stigma and discrimination and is run by the charities Mind and Rethink Mental Illness.