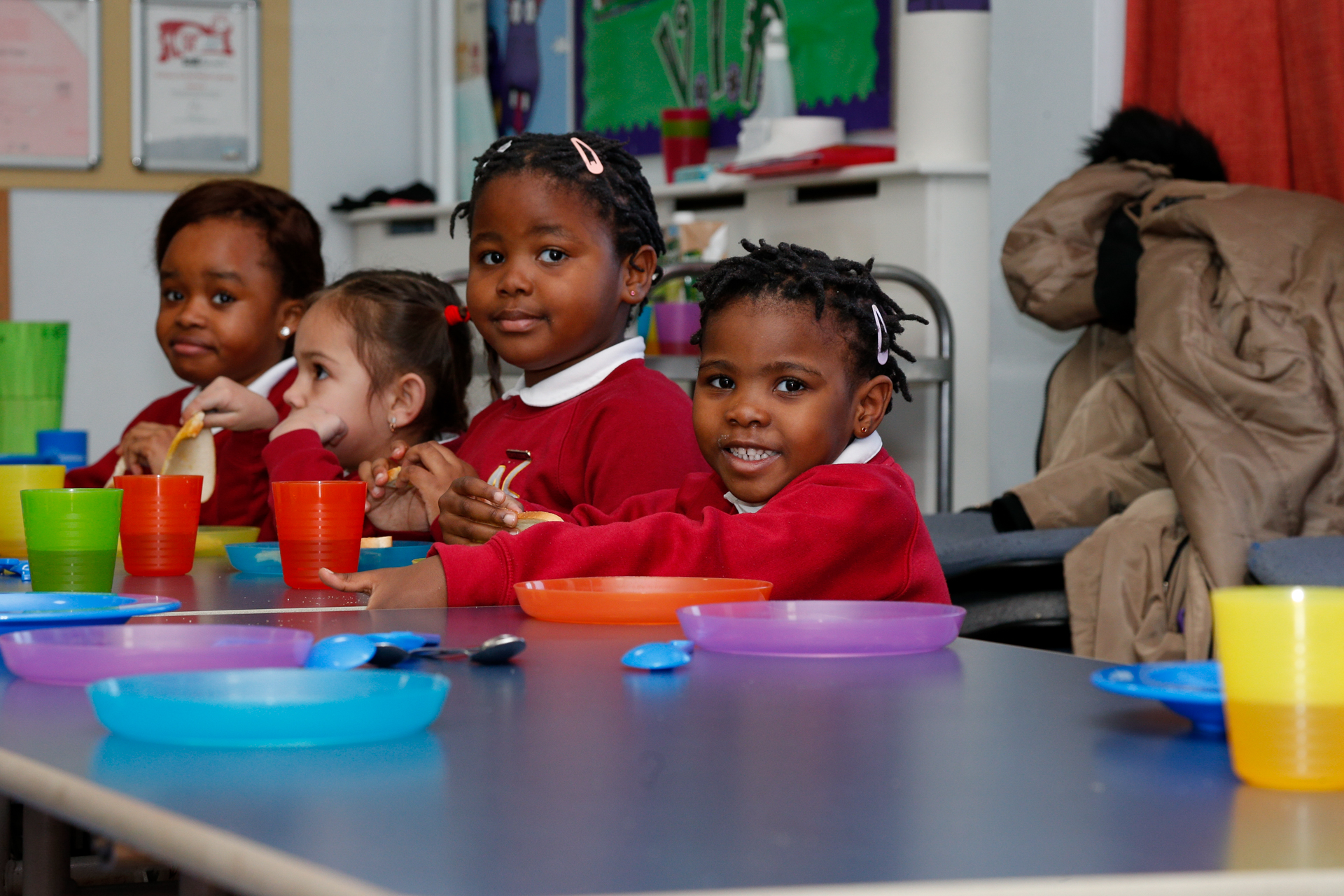 15 May

AN UPDATE ON OUR 'EARLY KICK-OFF' BREAKFAST CLUBS

The Huddersfield Town Foundation is continuing to support its 'Early Kick-Off' Breakfast Clubs that remain open despite the effects of the COVID-19 pandemic.

The Breakfast Clubs have been a staple of the Foundation's offering since its launch in 2012, providing nutritious, free meals to thousands of school children in and around Kirklees.

As you will know, schools across the United Kingdom are currently only open to the children of key workers, with many children now being home schooled.

Because of this, and the fact that there are less staff in schools to facilitate them, 18 of the Foundation's 41 Breakfast Clubs are currently in operation.

Since schools were partially closed following Government advice, the Town Foundation has supplied 800+ free breakfast to those children still in attendance.

Of course, the children have had to follow social distancing guidelines. At many schools, such as Hightown Junior and Infant School in Liversedge, this has unfortunately afforded them less independence.

Where they would usually make their own breakfast, eat with their friends and play before the start of the school day, they are now not able to do so.

The Town Foundation is in regular contact with its Breakfast Club schools, many of which have noted their sadness at not being able to engage with Breakfast Club Driver, Tom Farrell.

Tom works for the Foundation and co-ordinates all deliveries of goods to schools across Kirklees. He would like to send his best wishes to the staff, pupils and parents of all the schools he visits, and looks forward to seeing you all when it is safe to do so.

It is important to note that the Town Foundation intends to continue to meet all of its Breakfast Club commitments once schools are able to re-open fully, whenever that may be.

This, coupled with the significant loss of income through the cancellation of several fundraising events, is why we continue to ask that you consider donating to the Town Foundation should you have the means to do so.

You can do so via our text donate service, which enables you to donate £1, £3, £5 or £10 in one text message, or via our Just Giving page. More details on both can be found here.

The Town Foundation continues to compile case studies on its programme participants. If you attend one of our Breakfast Clubs or are working within a Breakfast Club school, we would love to hear from you and the impact of COVID-19 on your day to day routine.

If you would like more information on the Town Foundation's Breakfast Clubs or any of its fundraising initiatives, please contact Fundraising Coordinator, Lisa Bottomley via lisa.bottomley@htafcfoundation.com or 07741 671596.