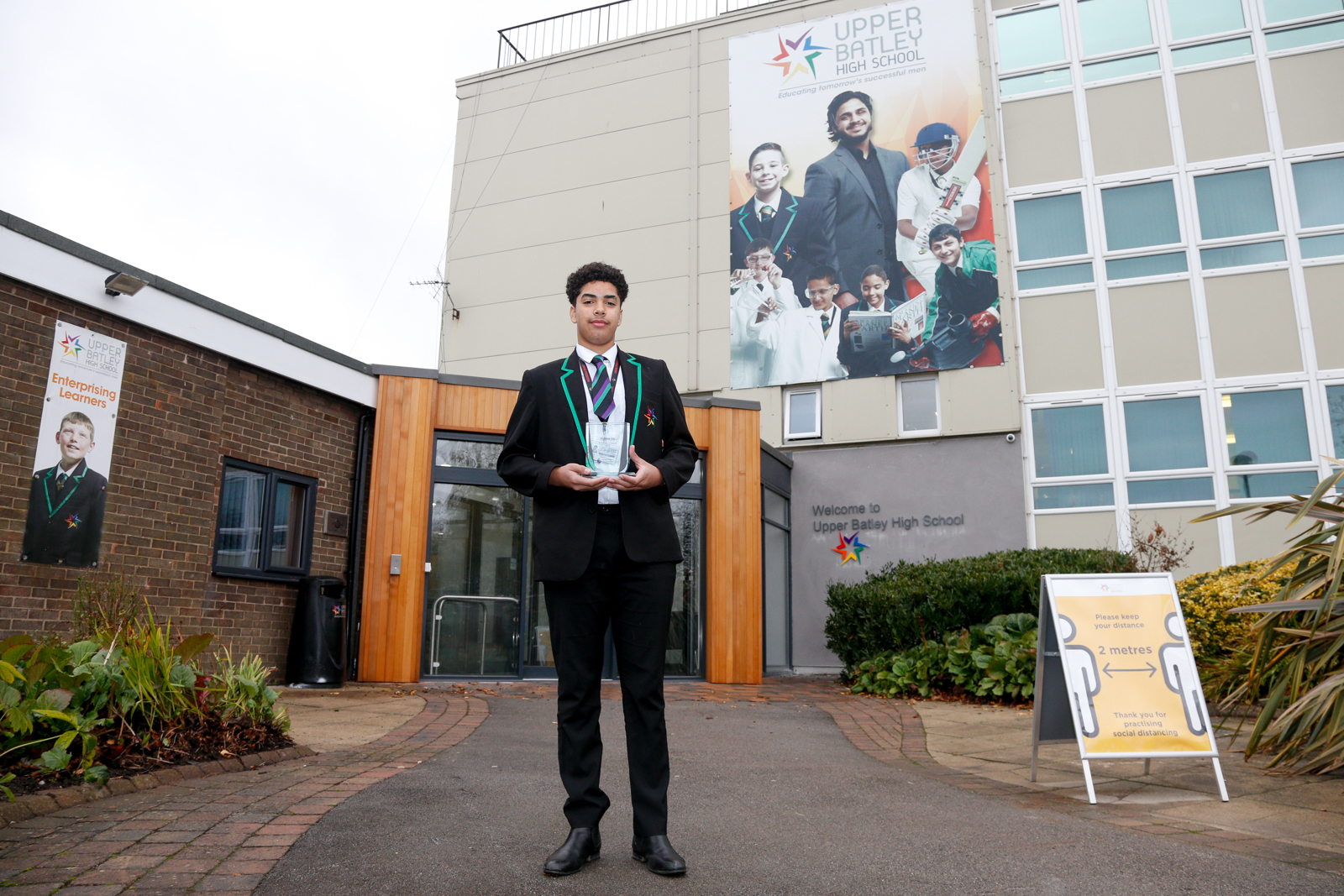 27 Nov

DANIEL FERREIRA AWARDED FOR STEPS TO SUCCESS PARTICIPATION

Upper Batley High School student Daniel Ferreira was recently presented with a Premier League PFA award by the Huddersfield Town Foundation!

Daniel received recognition for his commitment to Steps to Success (S2S), a mentoring programme delivered by the Foundation at several secondary schools across Kirklees.

At the start of the programme Town Foundation staff work with partner schools to identify students not meeting academic targets who may benefit from alternative intervention.

Our team then deliver the required support through a variety of workshops, lessons and tasks, with the exact plan adaptable to every school's needs and requirements.

Daniel was referred to the programme because he was demotivated and lacking in engagement, which was ultimately affecting his attendance and output.

Since partaking in the course, in which the Town Foundation delivers weekly sessions, he is achieving more academically, maintaining respect for staff and growing his friendship group.

Explaining the impact of S2S, Daniel said:

"I've not had one negative this year because Steps to Success has helped me achieve a more positive attitude."

He also expressed a want to continue on the programme, adding:

"I like that there is a lot of talking involved because I am listened to."

Teacher feedback states:

"Daniel is always helpful and polite both in the group and when speaking to myself.  He is also keen to learn and tries hard.

His mentoring sessions provided Daniel with the skills and resilience he needed to become a calm, respectful young man."

Town Foundation Secondary Education Manager Sofie Armitage added:

"It's been a pleasure to see Daniel develop so many important skills on the programme and watch his outlook on school life change for the better.

Ultimately that is the main aim of S2S – improving the students' output in order to better their lives going forwards."

If our Steps to Success programme is something of interest to your secondary school, please contact Sofie Armitage to find out more: sofie.armitage@htafcfoundation.com.

Earlier this week the Town Foundation shared news of its PLPFA Facilitator Award, which went to Locala Community Partnerships. Click here to read more.