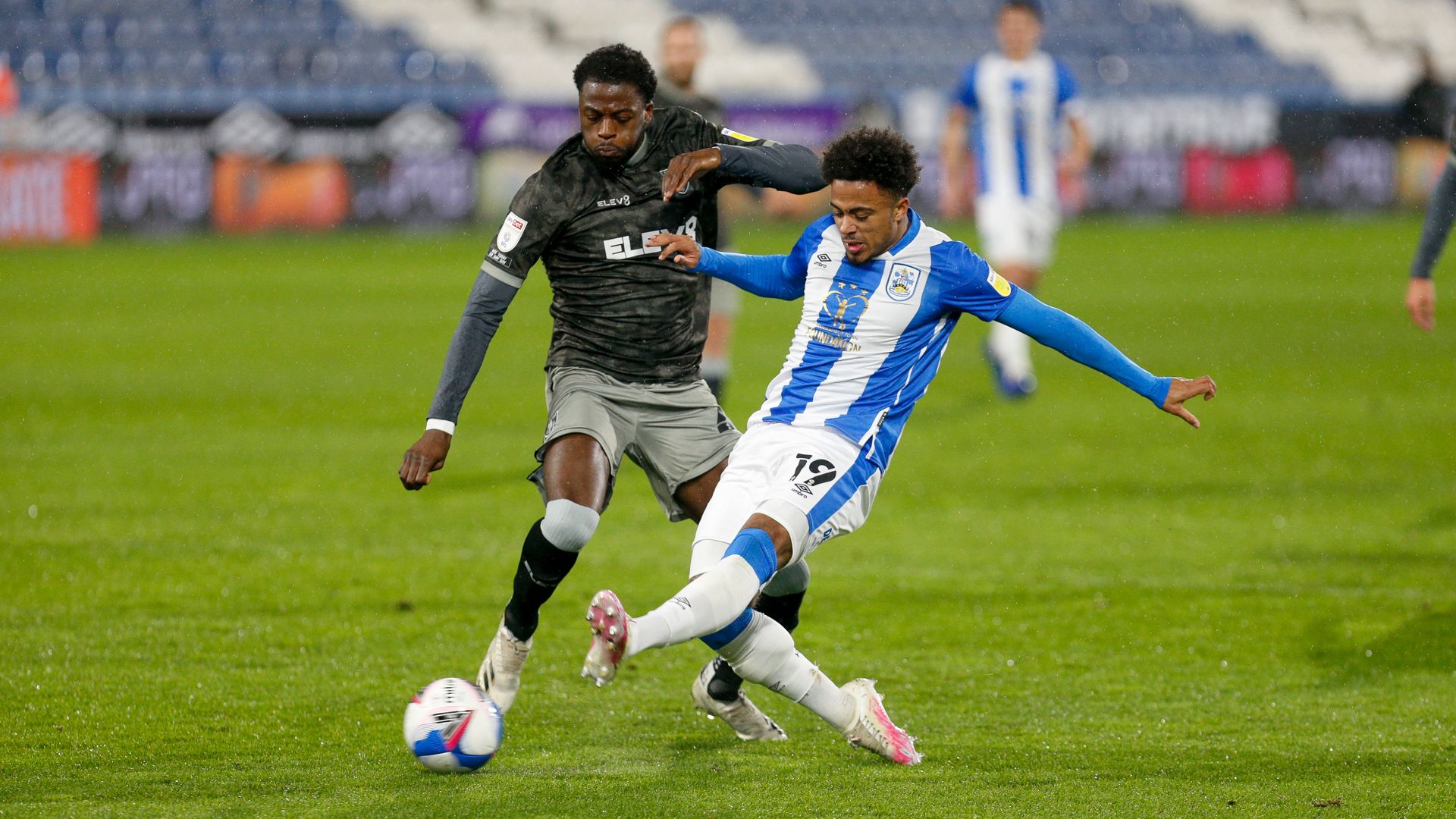 09 Dec

HUDDERSFIELD TOWN MATCH WORN SHIRTS NOW OPEN TO BIDS!

The Huddersfield Town Foundation's online match worn shirt auction in support of its Christmas Appeal is now live!

Supporters can now bid on Town's match worn shirts from the 2-0 Sky Bet Championship victory over Sheffield Wednesday at the John Smith's Stadium.

Our beloved blue and white stripes were joined by a gold logo of the Town Foundation, the club's registered charity, for the fixture.

In addition to the shirt, which has now been signed by its respective player, supporters will also receive a personalised video from said player as a thank you.

The auction is now live on www.matchwornshirt.com, who also hosted Town's auction in support of the Royal British Legion in November 2020.

Supporters will need to create a free account with Match Worn Shirt before being able to bid, should they not have one already.

Once on a particular lot you can then choose one of the quick bid options, which suggests an amount, or type a bid of your own into the specified field.

The auction will provisionally close at 2pm on Saturday 19 December 2020. If there is a bid on a particular lot in the last 15 minutes of the auction, the timer will reset back to 15 minutes and will continue to do so after every bid until there is no further interest.

To guarantee delivery of your shirt before Christmas, please ensure that full payment is made by 9am on Monday 21 December.

Each shirt will come with a certificate of authenticity and will be shipped free of charge. There is also the option to choose from a number of framing options, should you wish.

It is important to note that purchasing a match worn shirt does not impose any health risks. Using unique UV-C technology, Match Worn are able to remove bacteria and DNA from the shirts whilst guaranteeing the conservation of grass stains, mud etc.

To access the auction directly, please click here.

The Town Foundation's Christmas Appeal was kindly kickstarted by a £4,000 donation from the FV & E Brook Charitable Trust. To find out more about their work and their backing of the Foundation, please click here.

Since then a further £3,000 and counting has been raised, taking the total so far to more than £7,000. If you would like to make a donation without purchasing a shirt, you can do so via our dedicated Just Giving page.

If you would like more information on the Town Foundation's Fundraising efforts, please contact Fundraising Executive Lisa Bottomley via lisa.bottomley@htafcfoundation.com or 07741671596.