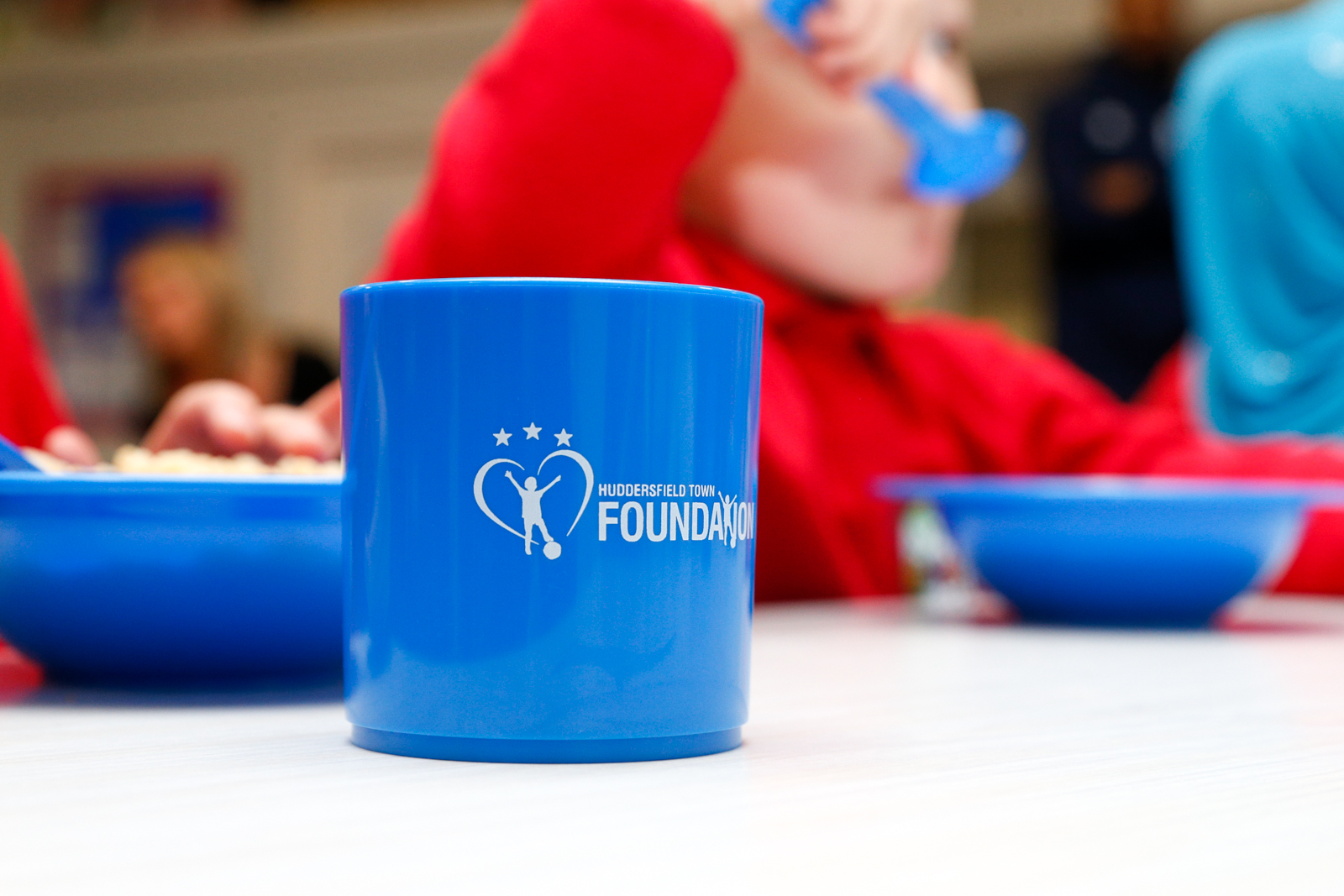 28 Apr

BREAKFAST CLUB CASE STUDY: DALTON SCHOOL JUNIOR, INFANT AND NURSERY

Across Kirklees, 41 schools run a Breakfast Club that is supplied and supported by the Huddersfield Town Foundation.

The programme launched in July 2012 and one of the very first schools to sign up was Dalton School Junior, Infant and Nursery, based off Mayfield Avenue.

At the beginning, roughly 200 of their students would come for breakfast and to socialise with their friends each week. Shortly before the COVID-19 pandemic hit, that number had surpassed 600.

The Dalton Club has remained open at a reduced capacity throughout the pandemic for vulnerable children and those of key workers who have still been in attendance.

On the impact of Breakfast Club, Elaine Eastwood, Learning Mentor and Deputy Safeguarding Lead at Dalton School commented:

"Since the opening of our Breakfast Club, attendance has improved and children are well fed, which has had a massive impact on attainment, concentration and behaviour.

"Prior to the launch of the Club, families struggled to arrive on time, often without having eaten breakfast."

The Town Foundation works closely with wholesalers Total Foodservice Solutions, who are based just over the road from Dalton School, to supply all of its Breakfast Clubs.

The food and drink on offer to the children includes cereals, fruity pots, toast, fruit and juices.

One way you can support Dalton School and the Town Foundation's 40 other Breakfast Club schools is to sign up to its new Regular Giving Scheme.

This allows you to make a monthly contribution, however big or small you feel comfortable with, to the Foundation's charitable work across our community.

A suggested donation of £5 per month across a 12-month period could feed a child at Dalton School every day for 36 school weeks.

If you would like to set up a monthly donation to the Town Foundation, please CLICK HERE.

You can read more about the initiative from the Foundation's Chair of Trustees, J Ann Hough, by CLICKING HERE.

Should you have any questions, please contact the Town Foundation's Fundraising Coordinator Lisa Bottomley in the first instance: lisa.bottomley@htafcfoundation.com or 07741 671 596.