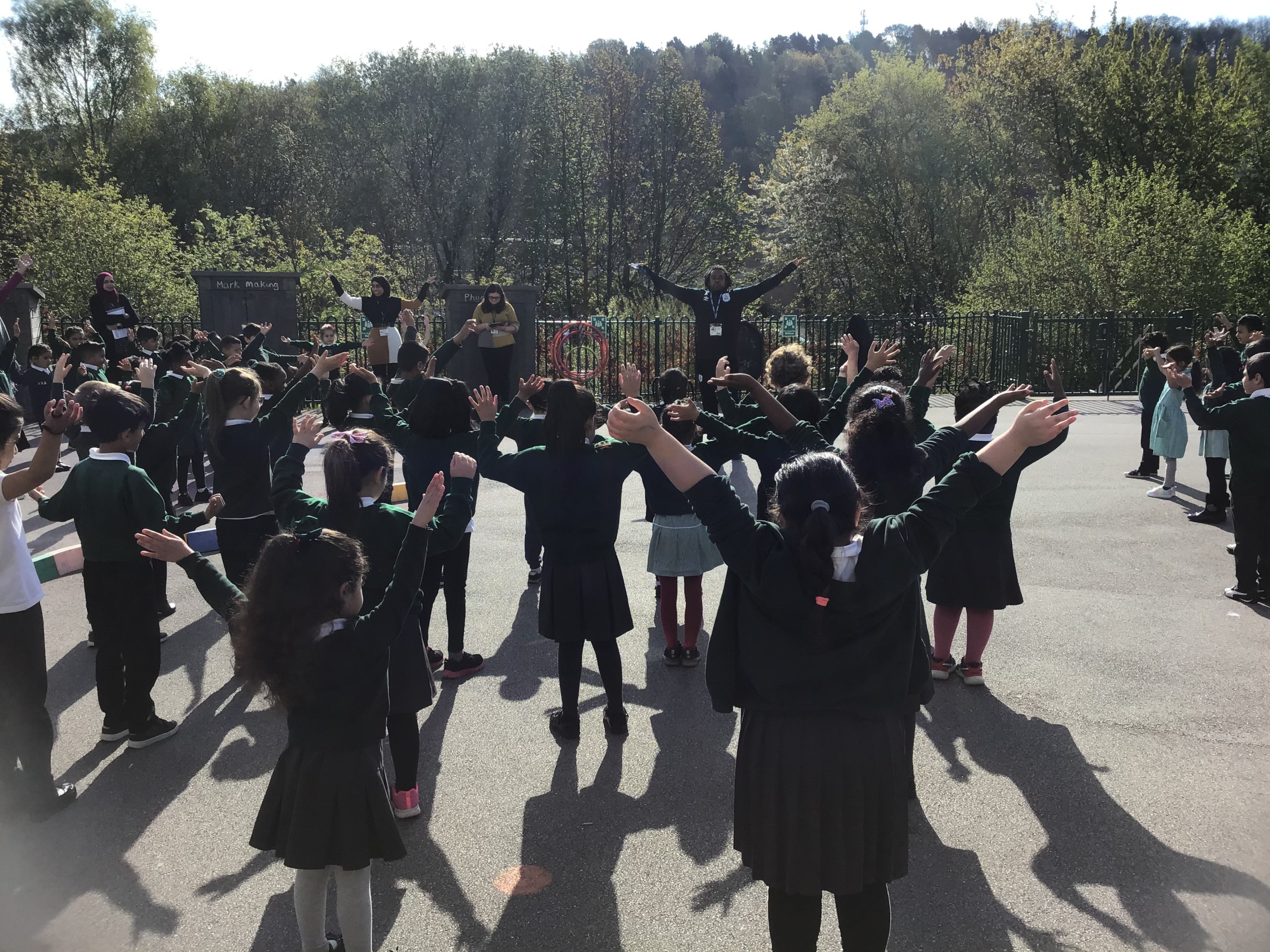 05 May

MOUNT PLEASANT PRIMARY SCHOOL TAKES PART IN CAPTAIN TOM 100 FUNDRAISER

Last week, Mount Pleasant Primary School took part in a range of activities as part of the Captain Tom 100 challenge, raising funds for the Town Foundation!

Following the outpouring of heartfelt messages since the death of Captain Sir Tom Moore on 2 February, his family pledged to celebrate his life with an event that everyone, in the UK and around the world, could be involved in. Participants were able to choose any registered charity to donate to.

On Friday 30 April, which would have been Captain Tom's 101st birthday, Town Foundation Community Coach Steve Smith visited Mount Pleasant to deliver PE sessions aimed at energising students for their challenge.

Throughout the day, each year group carried out a different challenge related to the number 100.

Their nursery students drew 100 pictures into the name Tom, with the Reception class creating 100 minibeasts.

100 laps of the playground were completed by Year 1, with Years 2 and Year 6 tackling the same number of star jumps and Year 3 telling 100 jokes.

Students in Year 4 scored 100 penalties throughout the day, while their Year 5 cohort told 100 jokes between them.

Families of the children donated to the cause, raising £201.57 in the process! This money will be split between the Town Foundation and Mount Pleasant's Parent Teacher Association.

On the initiative, Fiona Moore, Year 1 Teacher and Enrichment Lead at Mount Pleasant, commented:

"The children really enjoyed taking part in the live warm up with Steve, it really made them think about keeping on going and trying hard.

"Similarly, doing their '100' based challenges made them see just how much effort Sir Tom must have gone to and that he didn't give up – a skill that will serve them well in the future."

Mount Pleasant took part in this event as one of the Town Foundation's 41 Breakfast Club schools.

Another way in which the Foundation works with primary schools is via delivery of the national Premier League Primary Stars programme.

Town Foundation coaches provide partners schools with educational workshops, resources, PE support, access to Huddersfield Town experiences and much more.

If your school would like more information ahead of the 2021/22 academic year, please contact Primary Stars Manager, Ruby Marlow in the first instance: ruby.marlow@htafcfoundation.com or 07741 671 073.

Similarly, the Town Foundation is always keen to support anybody wishing to raise funds for its work.

Should you have an idea and/or event you would like to discuss, please contact Fundraising Executive Lisa Bottomley on lisa.bottomley@htafcfoundation.com or 07741 671 596.

You can also find out more about the Foundation's Regular Giving Scheme, which gives supporters the option to set up a monthly donation, HERE.