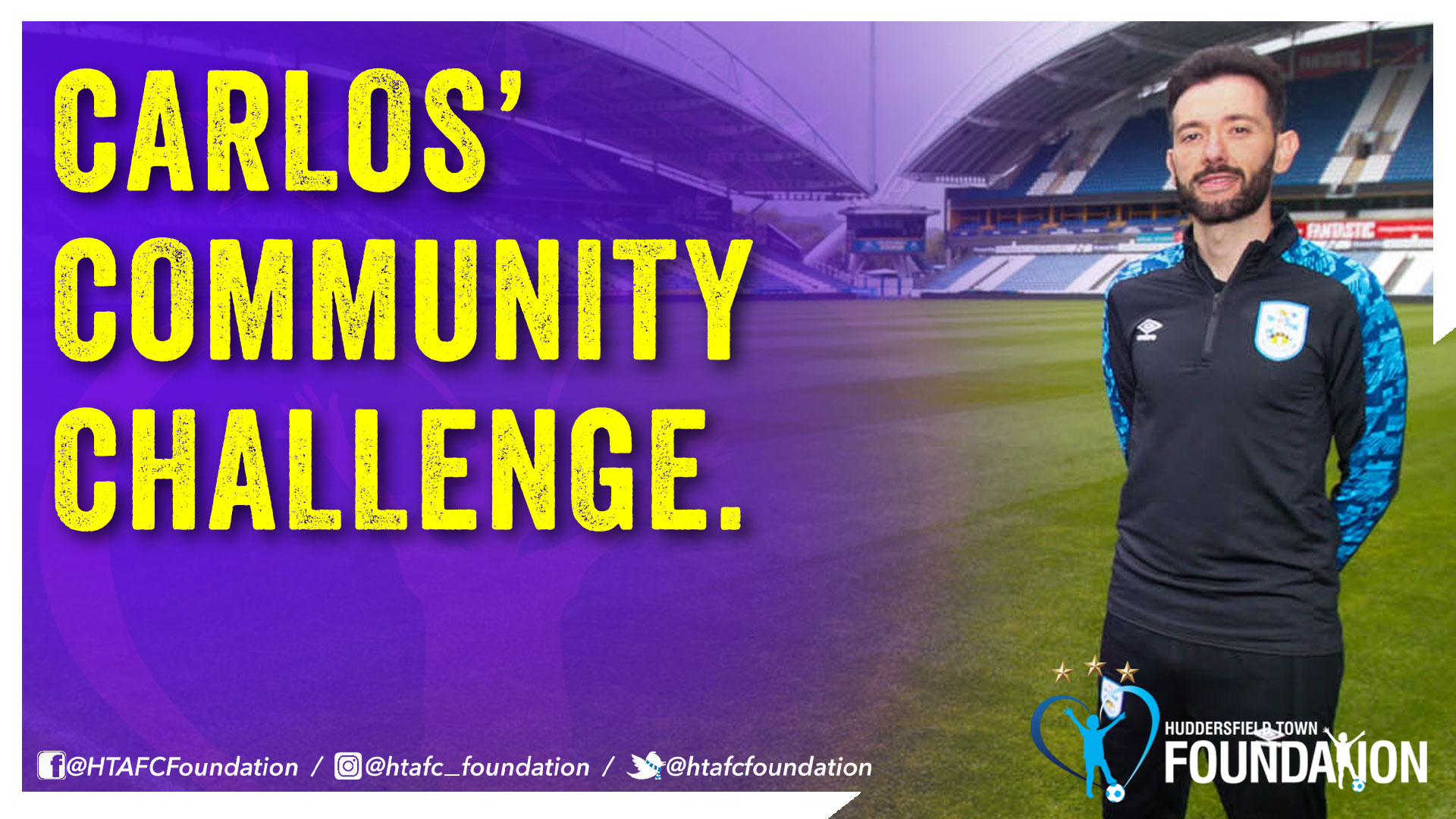 07 May

CARLOS' MONTH-LONG COMMUNITY CHALLENGE COMES TO AN END

Over the past four weeks, Huddersfield Town Foundation staff and participants have been putting in the hard yards as part of Carlos' Community Challenge!

Taking inspiration from Town Head Coach, Carlos Corberán, the challenge provided the perfect motivation to exercise outdoors and have fun.

46 people have contributed their miles walked, ran, cycled and swam to a Strava group with the aim of covering the 2,260 miles from the John Smith's Stadium to Carlos' hometown of Cheste and back.

As of midday on Friday 7 May the group were 183.27 miles short of that target, but the challenge is sure to be completed over the coming weekend.

On the initiative Evan Hall, NCS and Health Coordinator at the Town Foundation said:

"It's been great to see such a fantastic buy in for the Carlos Challenge – not only from our Weight Management participants but also from the wider Town community.

Exercise of course has many physical health benefits but the element of working towards a collective aim has also had a great impact mentally.

Thank you to our participants and to Carlos Corberán for embracing the challenge – we hope it was an enjoyable experience!"

Although Carlos' Community Challenge has come to an end, supporters are still more than welcome to join the Foundation's Strava group HERE. There are likely to be further activities in the future.

The challenge has tied in nicely with the Town Foundation's Weight Management programme, Match Fit Terriers, with its participants being able to use it as part of their exercise module.

More than 20 people attended the free sessions, with 14 completing the whole 12-week programme.

Now that the inaugral cohort have finished, the Foundation plans to relaunch the programme for Women aged 40 and above and in the coming weeks.

If you would like to register your interest in becoming part of a future cohort or would like further information, please contact Evan Hall on evan.hall@htafcfoundation.com or 07741 671 599.