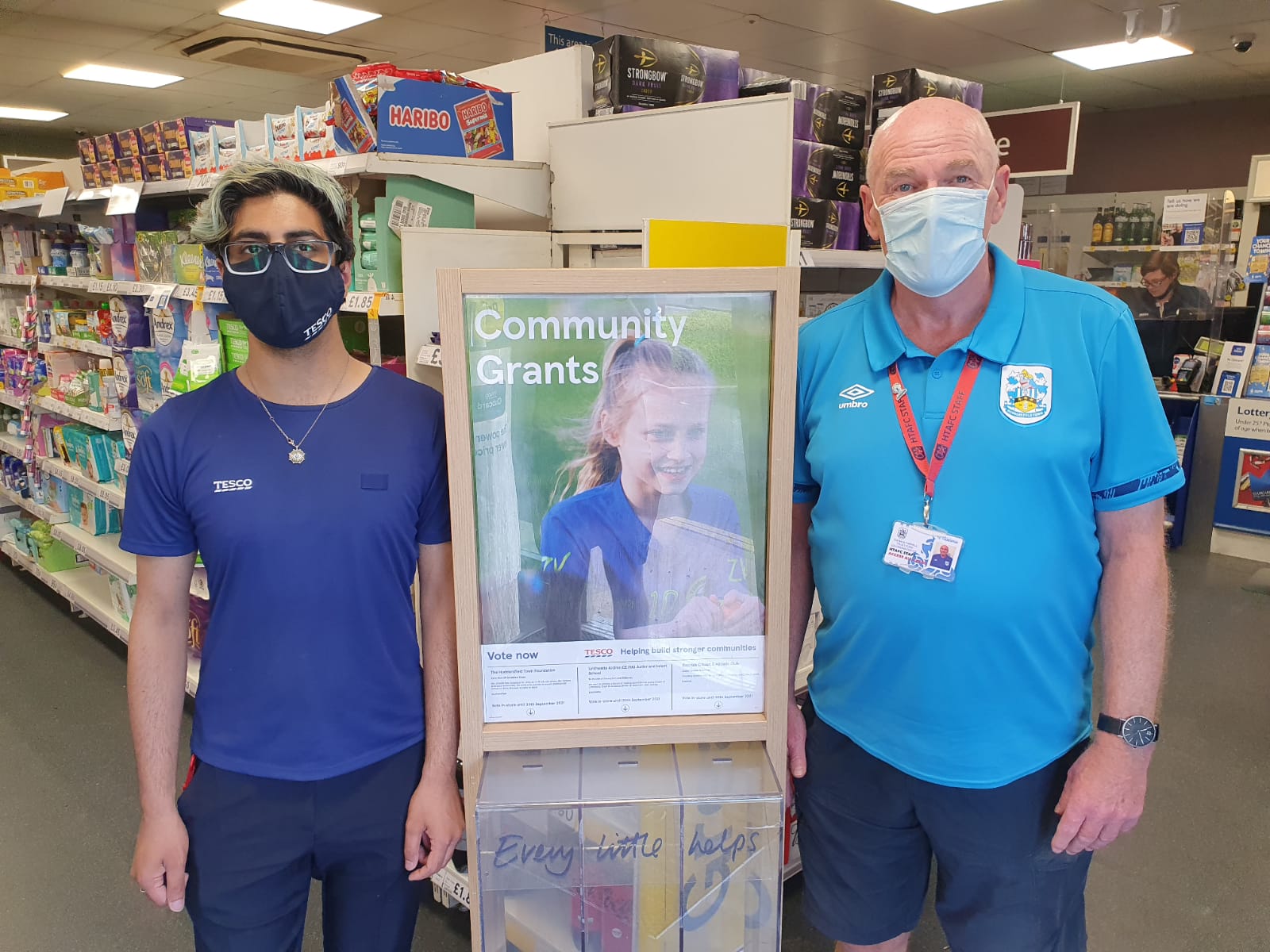 21 Jul

BREAKFAST CLUB PROGRAMME SHORTLISTED FOR TESCO COMMUNITY GRANT

The Huddersfield Town Foundation is bidding for a cash boost from the Tesco Community Grants initiative!

Tesco works with community charity Groundwork to run its community funding scheme, which sees grants of up to £1,500, £1,000 and £500 awarded to local projects.

Three groups in every community have been shortlisted and shoppers are encouraged to place their votes in store now.

The Town Foundation will use the money to support its 'Early Kick-Off' Breakfast Club scheme, which has now served more than two million free breakfasts to local children.

Voting is open in the following stores in July, August and September:

Tesco Superstore, Viaduct Street, Huddersfield, HD1 1RW

Tesco Express, 215 Halifax Road, Huddersfield, HD3 3QP

Tesco Express, New Hey Road, Marsh, Huddersfield, HD3 4AH

You can cast your vote using a token given to you at the checkout every time you shop, with no minimum spend required.

The project with the highest number of votes across the region will receive £1,500, with second place receiving £1,000 and third getting £500.

Commenting on the news Lisa Bottomley, Fundraising Executive at the Town Foundation commented:

"We're delighted to have been shortlisted for a Tesco Community Grant.

"Because of the pandemic, research suggests that our Breakfast Clubs will see increased need from parents when children go back to school in September.

"Every vote in store is greatly appreciated and will help us make a difference to the lives of local children and their families."

You can learn more about the impact of the Breakfast Club programme, which launched in 2012 and now has 41 schools signed up, HERE.
🍽️ The #htafc Foundation's Breakfast Club programme provides thousands of local children a nutritious meal every week, at no cost to their families or the 41 partner schools.

Together we are One Club, One Community 💙

👉 https://t.co/ArgPSQmmtP pic.twitter.com/Ncr99IK3mL

— Huddersfield Town Foundation (@htafcfoundation) May 4, 2021
The voting closes on Thursday 30 September, with the winner set to be announce shortly after then.
If you would like any further information on the Town Foundation's Breakfast Clubs or any of its Fundraising initiatives, please contact Lisa Bottomley via email: lisa.bottomley@htafcfoundation.com.