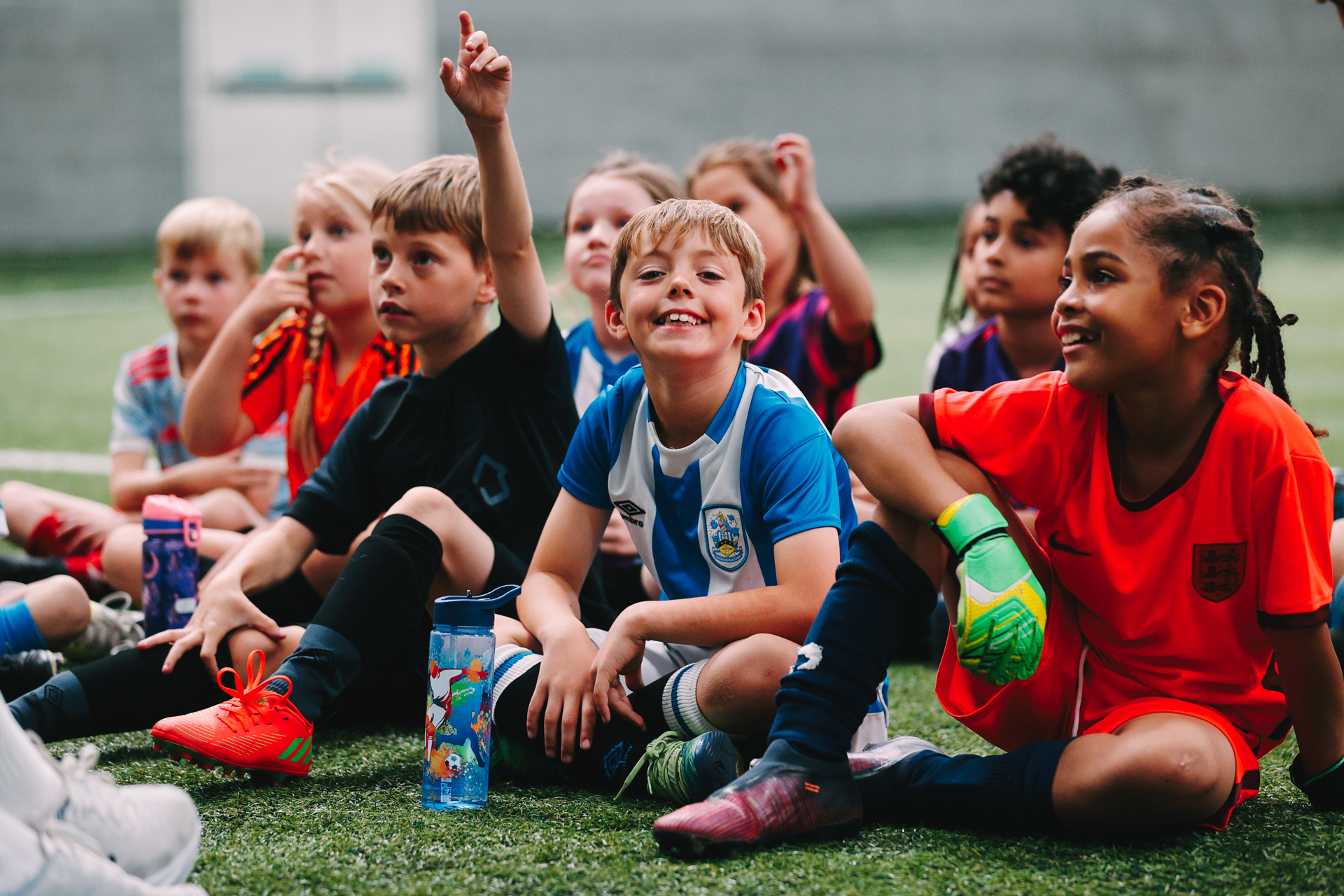 06 Sep

SUMMER HOLIDAY FUN COMES TO AN END

An eventful five weeks of summer holiday fun at the Huddersfield Town Foundation has come to an end!

Throughout the school break the Foundation has delivered football camps to primary school children and multi-sport sessions for young people aged 8-18 with a disability and/or special educational needs.

Furthermore, staff have helped deliver Kirklees Youth Alliance's 'Summer Blast' activities for those aged 13+ at Crow Nest Park in Dewsbury and Deighton Sports Arena.

The primary aged football camps have proven particularly popular, with 60 children at Leeds Road Sports Complex every week.

Those camps were replicated for 30 children at St John Fisher Academy in Dewsbury for two weeks.

Players were unfortunate enough to be visited by a range of guests throughout the summer, including Town players Connor Mahoney, Duane Holmes, Josh Koroma, Mia Parry and Serena Fletcher!

Staff delivering on the 'Summer Blast' programme facilitated football for the teenagers, as well as assisting with other activities like graffiti art and film-making workshops.

The Foundation is proud to have worked in partnership with the UK Government's Department for Education to fund places free of charge for young people in receipt of free school meals every week of the holidays, via the Holiday Activities and Food Programme (HAF).

As part of this, MP for Colne Valley Jason McCartney paid a visit to see the delivery in action and even faced penalties! You can find a full round up of that HERE.
It's also been great to welcome local company Grow to School to Leeds Road twice. They delivered workshops on food groups, as well as giving the children the opportunity to plant their own seeds!
A huge thank you to Fast Print, who provided more than 3,000 stickers bearing the Town Foundation logo! Some of these were given to away to children throughout the summer.
If you would like to find out more about Fast Print, you can do so by CLICKING HERE.
Now that the summer is over, we look forward to working with children during term time on programmes like Premier League Kicks and Tomorrow's Terriers.
There will be similar football camps during October Half Term – make sure you follow the Foundation on Eventbrite to be notified via email when tickets are put on sale!