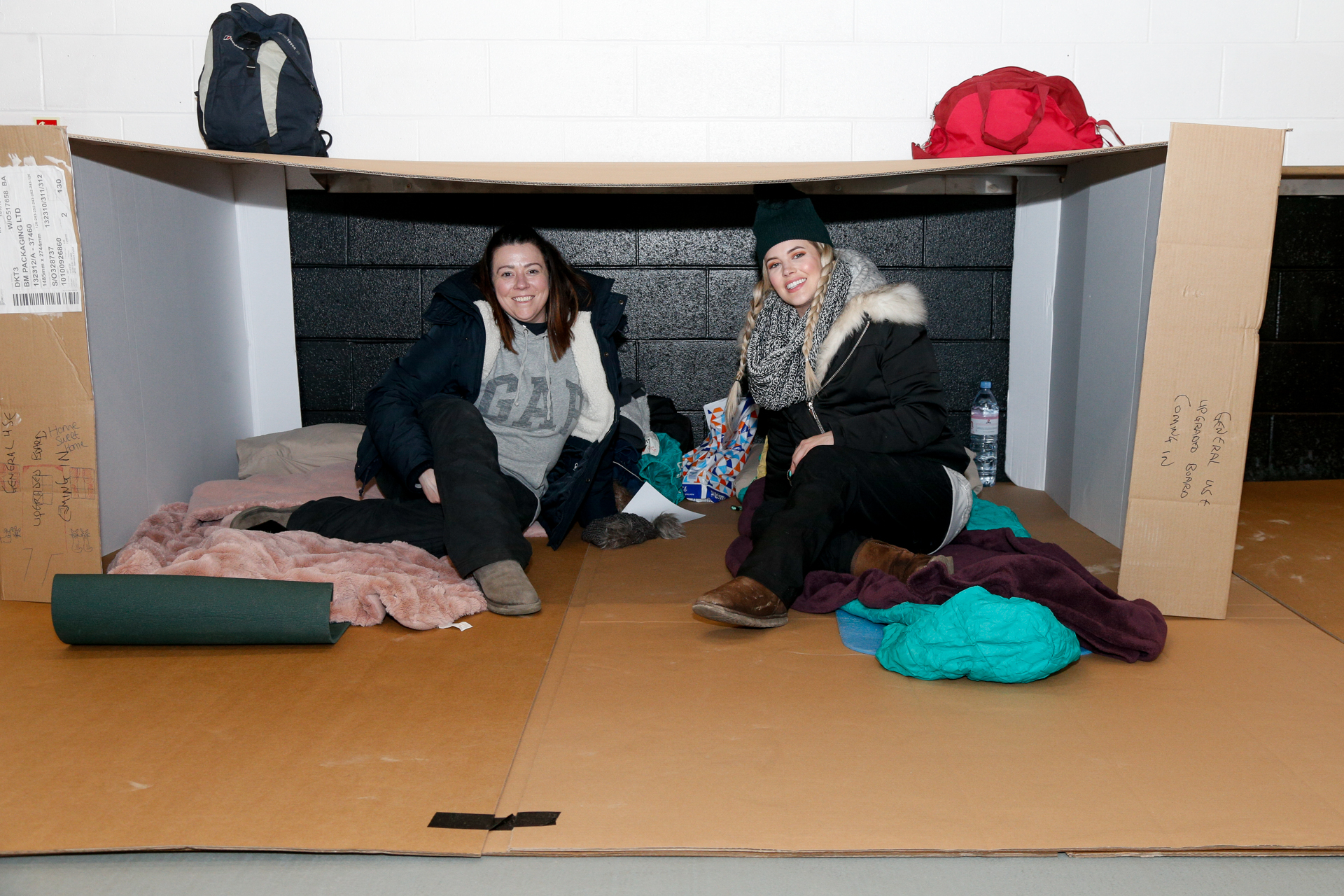 10 Dec

TAKE A LOOK BACK AT OUR CHARITABLE GIVING IN 2020!

Throughout December, the Huddersfield Town Foundation is highlighting its important work in the local community through the 10 Good Things campaign.

Today's instalment, #10GoodThings number five, is charitable giving of our own, with the Foundation distributing money to and supporting a variety of local charities in the past year.

The main example of this is our annual Big Sleep Out event, which this year took place on Friday 6 March.

Roughly 130 supporters stayed the night at the John Smith's Stadium, with more than £20,000 raised for local homelessness organisations.

At the start of October, we were delighted to distribute £13,600 of which to eight local groups, including the Hirsche Foundation, Dewsbury Community Outreach and DASH.

To find out more about the BSO 3 recipients, please click here. The Foundation remains committed to distributing the rest of the money once other organisations are back in operation.

Throughout 2020, we have also continued to support the Welcome Centre in Huddersfield and Batley Food Bank.

Both centres have experienced increased demand this year because of the COVID-19 pandemic.

Whilst in lockdown, we used our social media channels to advertise their services and encourage donations.

With restrictions now decreasing, our #FansForFoodbanks bins in partnership with the HTSA have been in the Stadium Terriers Store and local schools. All donations to these bins will be split between the two centres, dependant on need.

Finally and more recently, we have teamed up with the Salvation Army to identify families that would benefit most from the delivery of a food parcel.

Funded by the Salvation Army, our team have delivered one set of parcels to a local primary school and will look to arrange more donations to our Breakfast Club schools in the coming weeks. Find out more here.

For more information on how the Foundation supports other local charities, please contact Fundraising Executive Lisa Bottomley via email: lisa.bottomley@htafcfoundation.com.