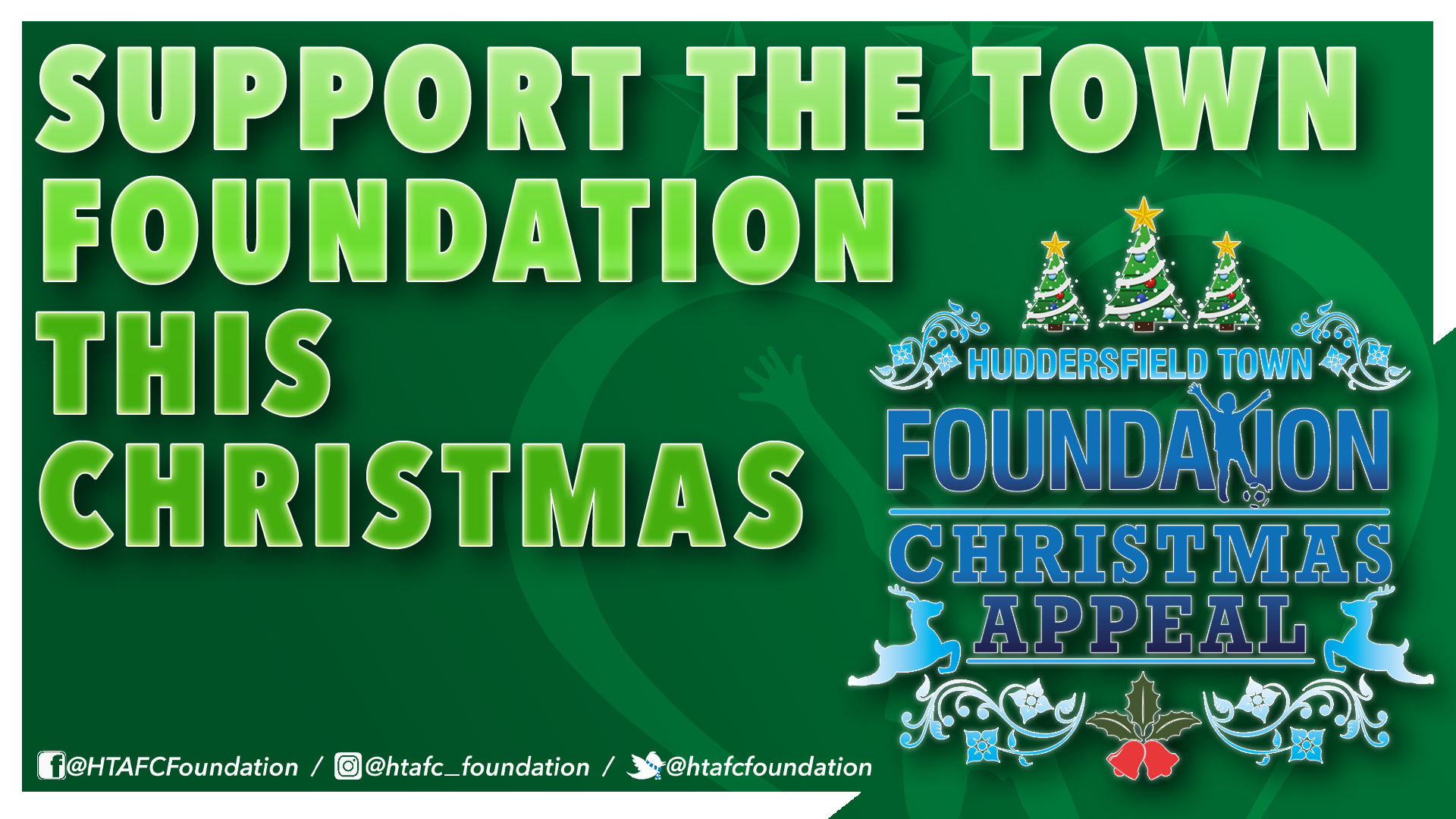 06 Jan

CHRISTMAS APPEAL RAISES ALMOST £15,000 FOR TOWN FOUNDATION

The Huddersfield Town Foundation is delighted to announce that £14,731.30 was raised from its inaugural Christmas Fundraising Appeal!

Everybody at the Town Foundation would like to thank each donor, fundraiser or sharer of the campaign for their support – the amount raised will make a huge difference to our delivery in Kirklees.

The appeal started with a generous donation of £4,000 from the FV & E Brook Charitable Trust, a local charity that aims to contribute to worthwhile causes and charities local to Huddersfield.

From there we launched the Business Appeal, giving organisations the chance to purchase a Foundation-branded bauble for their Christmas Tree.

Each of these were sold with a donation of £100 to the Foundation, with some of the purchasers included on the below image.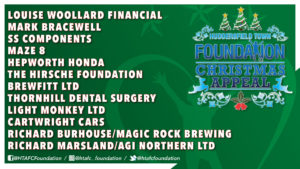 On 1 December 2020 our Chair of Trustees Ann Hough wrote directly to Town supporters, asking that they consider making a donation ahead of Christmas.
To say that we were overwhelmed with the response would be an understatement, with donations to our Just Giving page and Text Donate Service coming in from hundreds of people.
Another key event in the appeal was the Santa Stroll, in which an array of supporters and staff took to the streets in their local area on Sunday 13 December 2020.
The challenge was to walk at least a mile in your best festive wear, and it was great to see so many people out and about despite the unfavourable weather.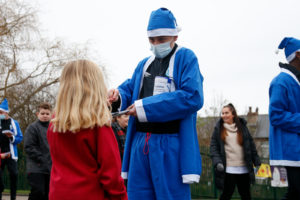 In addition, we auctioned off Huddersfield Town's match worn shirts from December's Sky Bet Championship victory over Sheffield Wednesday.
The auction attracted bidders from across the world and each player also recorded a personalised video message for the winner, making it a truly unique gift.
On the success of the Christmas Appeal, Town Foundation Fundraising Executive Lisa Bottomley said:
"To raise such an amount in our first ever Christmas Appeal is testament to the strength of the Huddersfield Town community.
"As we enter the new year and Government restrictions remain in place, the money raised will have a significant impact on our ability to maintain provisions such as Breakfast Clubs.
"I'd once again like to thank everybody that has ever supported the Town Foundation, and I look forward to hopefully seeing you at one of our events when it is safe to do so."
If you would like more information on the Town Foundation's Fundraising initiatives, please contact Lisa Bottomley on lisa.bottomley@htafcfoundation.com or 07741 671 596.